In India, the discussion on women, their rights and welfare is episodic. It takes place only when an incident or a special event takes place. Don't you agree? Take the case of pandemic. Cases of domestic violence witnessed a sharp surge along with COVID cases, yet it took some time for us to discuss this issue and take stock of the problem. It once again pushed us to discuss about safety of women, the patriarchal mindset of the society and why the violence against women continues in the society. Also, the recent judgment in the sexual harassment case involving the former Tehelka editor Tarun Tejpal. Patriarchy has deep roots.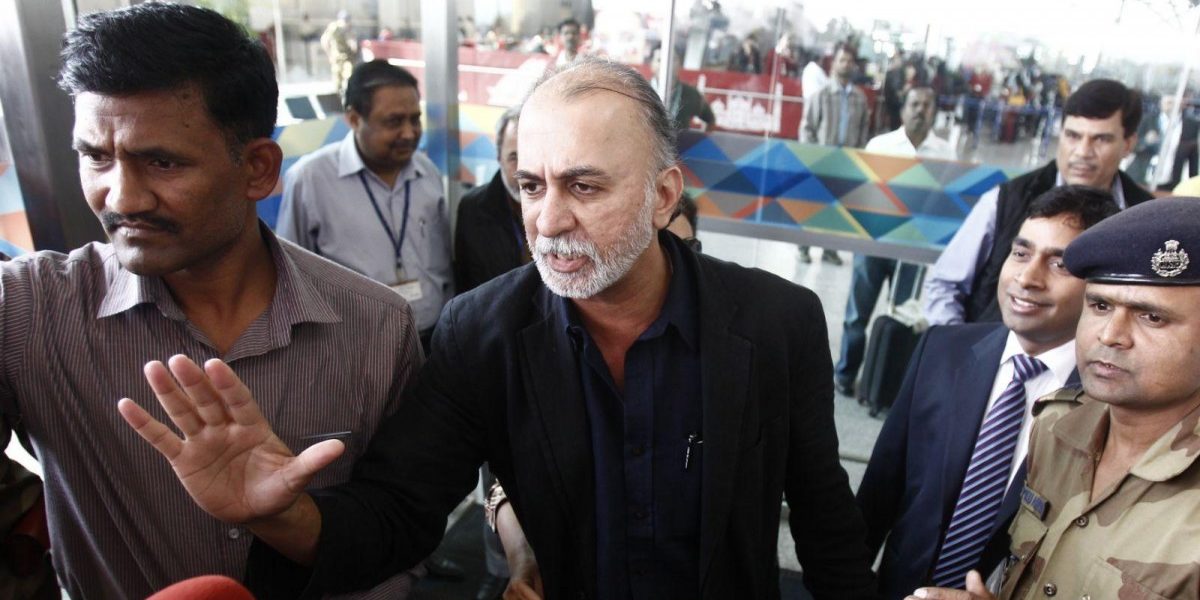 Patriarchy, commonly is referred to as the social system in which male members have absolute authority over the family and society. But in reality, it is much more. It's a nexus of social, political and economic factors. While decoding how patriarchy works as an institution, one must understand the various factors underlined in its continuation over the years.
India, economically & traditionally being an agrarian society, has always preferred a male child over a female one, as this will add up to more hands in the family labour force. This, in turn, has led to the problem of 'Unwanted Girls' in India, as highlighted by economic survey 2017-18.
Being regarded as unwanted in their own family, the resources spent on their education and nutrition are meagre. Without proper education, they remain confined in the domestic sphere and aloof from the economic and political opportunities that lie outside. They aren't aware of the political rights they have, and if something happens to them inside the four walls of the house, they treat it as the fate of being the 'second sex' in the society.
This economic subjugation of women leads to their political subjugation, which in turn leads to social subjugation. In a society where girls are treated as 'paraya' (outsider) within their own family because they have to be married off one day, so instead of investing resources in their education, families tend to save it for their marriages.
In this pretext, since women don't have any resources of their own, they have to depend on their father and later on their husband and son. 'Saiyan maarat hai to maarat hai, par machli khilawat hai' (no matter if the husband beats me up, in the end, he is the one who feeds me up). This makes the situation even more grave because if the protector of the woman becomes her perpetrator, too, then she has nowhere to go.
Of course, women have constitutional and legal avenues, but how many actually resort to it? The situation is perpetual, generations after generations, which has led to what is known as the 'institutionalization of patriarchy'. This leads to normalization and deep internalization by the woman who starts seeing this as her 'ultimate' fate. The children who grow up seeing this all their life also find nothing wrong with it, and the same scenario continues years after years.
Taking all of it in consideration, the mooting question is, will this situation ever change, and what we, as a society, can do to change it?
As this institutionalization of patriarchy is, to a large extent, because of social, economic and political factors, we have to make women empowered on all three fronts. Giving them proper education and skills so that they can have some degree of economic security should be the top most priority. Article 21-A of the Constitution talks about the Right to Education as a fundamental right for children from 6-14 years, which is an essential step in this direction. However this is limited to elementary education only, and we should encourage them to take up higher studies as well.
Beti Bachao Beti padhao is a much appreciated step in this direction. Right to Education shall be considered to be part of Right to life and to be treated with dignity for a proper livelihood. When women are educated and have their own resources, they will be economically and socially empowered.
Education is the essential requirement for the empowerment of any section of society. In addition we have to make a conducive environment for them so that they come forward to grab opportunities in different domains. Over time, women have shown their capabilities in several fields, more recently in this pandemic when several democracies have performed poorly in this crisis management, New Zealand, Norway and Iceland, all women led nations, emerged as best performing nations.
Patriarchy as an institution had a beginning and, therefore, can have an end too. Nature hasn't discriminated between male and female. It is we that have created discrimination by assigning different stereotypical gender roles to both sexes and by creating a binary between them. Simone De Beauvoir's famous quote, "One is not born a woman; but one becomes one" also asserts the same.
Indian feminist Kamla Bhasin says, "family, media, religion and law, are the pillars of the patriarchal structures and system." Family is the most patriarchal as it is within the family that we learn the first lessons of hierarchy, subordination and discrimination. Because this institution of patriarchy has been going on for centuries, it has assimilated into our lives and got legitimised. We as a society have also legitimised it, but the good part is that we can delegitimize it too in the same way.
The whole socialisation process which we go through is very much patriarchal. Foucault says, 'those in power construct the truth', and till now, because men have always been in leadership positions, they created society in such a way that it serves their needs and fragile egos. Therefore, in trashing this patriarchy and in delegitimizing it, we need a behavioural change at all levels, and we have to make sure that the women come forward and take leadership roles.
"There is no chance of the welfare of the world unless the condition of women is improved. It is not possible for a bird to fly on one wing", said Vivekananda. Time to abide by it!
(Views are personal)
(Author is a student of Masters in Law, Politics and Society at Ambedkar University, Delhi)
The Analysis (TA) is a research and communication group | Analyzing India's legal, policy and political affairs. Write to us at contact@theanalysis.org.in